Labels, Stickers & Decals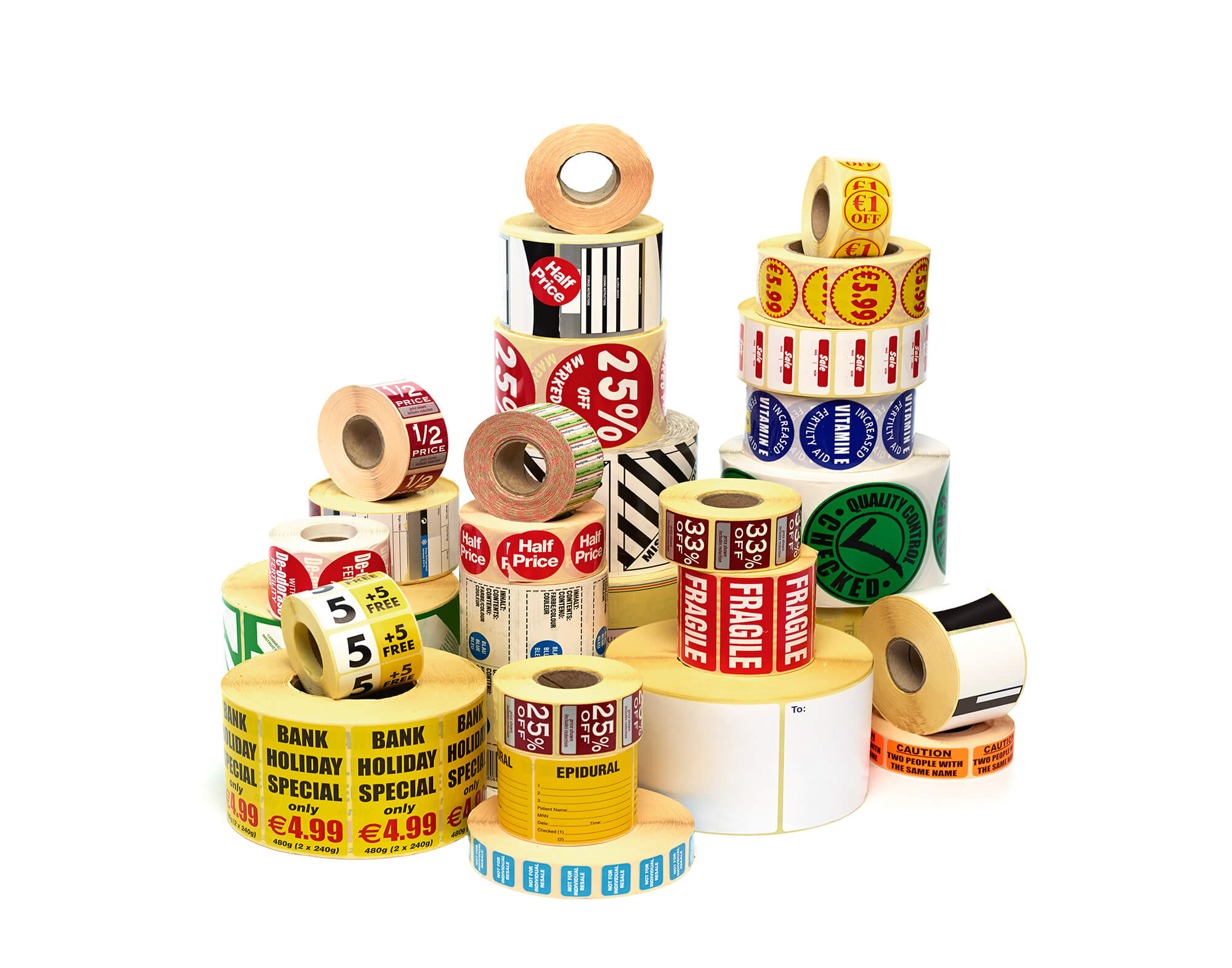 Premium Labels, Stickers, & Decals Printing Services – Customize Your Brand
Unlock endless possibilities for brand customization with our top-tier Labels, Stickers, & Decals printing services. Elevate your brand visibility and leave a lasting impression with our high-quality, customizable products.
Labels for Every Occasion: Whether you need product labels, packaging labels, or promotional labels, we've got you covered. Our precision printing ensures vibrant colors and sharp details, making your products stand out on the shelves.
Stickers that Stick with Style: From vibrant promotional stickers to sleek logo stickers, our custom options cater to every need. Choose from a variety of materials, shapes, and finishes to create stickers that perfectly represent your brand.
Decals for Branding Excellence: Make a lasting impact with our custom decals tailored to your branding needs. Ideal for vehicles, windows, or any surface, our decals boast durability and vivid graphics to showcase your brand wherever you go.
Why Choose Candu Graphics Printing Services:
Quality Assurance: Our state-of-the-art printing technology ensures crisp, professional results.
Customization Options: Tailor labels, stickers, and decals to match your brand's identity.
Fast Turnaround: Enjoy quick and efficient printing to meet your tight deadlines.
Durable Materials: Our products are crafted from high-quality materials for long-lasting impact.
Boost Your Brand Visibility: With our Labels, Stickers, & Decals printing services, your brand gets the attention it deserves. From eye-catching labels that tell your product's story to stylish stickers and durable decals, we offer the tools to enhance your brand's presence.
Order Your Custom Prints Today: Ready to take your branding to the next level? Order your custom Labels, Stickers, & Decals today. Our user-friendly ordering process ensures a seamless experience, and our team is dedicated to delivering prints that exceed your expectations. Elevate your brand with customized printing solutions that leave a lasting impression.