Tired of blending in with all the rest? Are you looking to expand your client base while re-engaging with your current ones? Are you looking to make an immediate statement by bringing your creative ideas to life?
Let your local experts at Candu Graphics help you make your visions a reality!
Candu Graphics has partnered with a variety of local businesses since the business' inception. Collaborating with a printing service provider and a knowledgeable, dedicated team, provides customers with a valued partner for the organizations printing needs.
We offer a variety of services that expand from print and copy solutions. Services we provide customers range from graphic design, apparel and promotional items to augment a business, and third party shipping and fulfillment with FEDEX AND UPS, as well full service USPS mailing. We guarantee providing an easy and smooth the process for all customers. By partnering with our reliable & experience team at Candu Graphics, your businesses can access unprecedented creativity and quality offered at competitive rates.
You might be asking yourself, "How can Candu Graphics help my business?"
Let's dive in and tell you all of the ways Candu Graphics can enhance your business with our high quality print services, print materials, and print products.
We don't just stand out from your average print shop, we shine! We've reinvested in the business with state of the art digital printing technology. The printing technology's ability to provide high quality products that leave customer's saying "WOW!" While graphics is in our business name, we're more than just a print and copy shop.
The team at the shop has a wide range of skills. These unique skill sets allow the print service provider to service unique clients with novel solutions. We collaborate with customers and provide expert recommendations on best printing practices. The proven innovative and creative approach we've perfected in house allows us to leverage digital printing technology to produce high-quality prints at competitive pricing without compromising on quality.
The print capabilities performed are second to none from CMYK to Spot Color (Pantone or Vivid) printing capabilities, extensive paper options with bright color combinations, faster speeds and increased flexibility.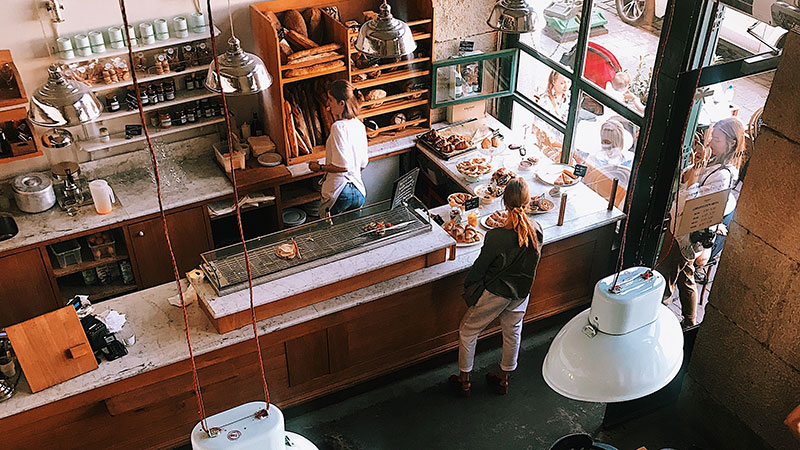 Our print products last longer with increased durability that aid in products standing out and hold out.
We take pride helping customers take printing projects to the next level. The combine experience of all team members spans decades. The team truly believes in helping the local economy with custom textures and finish services to make all imaginative designs impactful. We're talking embossing for that deep depth look, raised spot UV gloss for a smooth but gentle texture, metallic foils (gold/silver and more) to add a gorgeous finish to your prints. Perhaps a satin/suede look and touch perhaps painted edges to bring out your vibrant designs and put forth an unusually high-end feel? We are leading the way for specialized printing services.
We've revolutionized the way businesses handle printing projects. To learn more about the incredible services we offer, contact us today!
Bright and beautiful inks and coatings will bring print projects to life, elevate custom logos, and create visually stunning materials. From white, gold, silver inks, and clear ink, as well as UV options both in gloss and matte that include full flood UV, spot UV, and raised UV. Candu Graphics offers silk lamination, suede, velvet and soft touch. These will leave everlasting impressions for our customers and their demographic.
Signage, Banners, & Custom Vinyl
Becoming an increasingly popular trend, let us help you design your: custom tent, retractable banner, tablecloth, step and repeat, mounted poster, yard signs, banners and A-Frames. From trade shows, corporate events, parties, or ceremonies, nothing stands out quite the same way oversized large format custom printing can. At Candu Graphics we have a large selection of services to accommodate all of our customers needs. Let us help you create your next billboard, blade sign, flags, or aluminum and PVC/ signs! We also offer customizable vinyl materials, to help you with your new decal, logo, or window wall coverings and more.  We can help make your next event the talk of the town by bringing your big and bold visuals to life.
Candu Graphics is here for all your fulfillment and full service mailing needs to maximize your outreach, for your business needs.
Tired of waiting in line to ship your packages? Candu Graphics print shop offers a wide range of USPS mailing options that include EDDM, presort, bulk, first class, and fulfillment services. The company's expansive mailing knowledge provides all of the resources your business needs. Need a drop shipment completed by a 3rd party to complete your order with ease? Our shipping services also include UPS, FedEX, Messengers & local delivery. Our specially trained staff and streamlined shipping process ensures that all the required logistics are in place to get your shipping needs handled swiftly. Take advantage of our services today and unlock a whole new way to make your shipping & mailing needs easily accessible.
The possibilities at Candu Graphics are endless. By offering digital printing technology and choice of custom textures, finishes, specialized inks, and coatings for your print jobs, customers will receive an unparalleled quality, and friendly service with an unbeatable pricing. Are you ready to make your creative ideas come to life? Now is the time for you see what CanduCANDO for you! Why wait to see all the amazing services Candu has to offer,
Don't wait — Let Candu prove how the power of partnering with your local printer can take your business from ordinary to extraordinary.
Let Candu Graphics be your go-to partner for all your printing needs. Give us a call today to see how we can help promote your business and attract leads to your business!